Patterson-Schwartz Agent Profile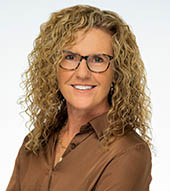 Lisa Colby

Hockessin Office
How Can Lisa Help You?

---
About Lisa Colby
Hello there! I'm thrilled to introduce myself as your go-to agent for all your real estate needs! Whether you're on the hunt for a cozy forever home, a vacation spot to escape to, or an investment property to build your portfolio, I'm here to make the process as smooth and stress-free as possible.
Before my real estate career, I spent 30 years as a dedicated nurse, honing my skills of serving, caring, and educating others. These qualities seamlessly translate into my role as a real estate agent, allowing me to provide you with caring, attentive service and guide you through the exciting journey of buying or selling a property.
As someone who has lived in beautiful Chester County, Pennsylvania for most of my life and has vacationed on the stunning Delaware beaches for over two decades, I am well-versed in what attracts people to both states. I'm passionate about helping you find your dream home and making it a reality.
When I'm not hard at work helping clients, you can catch me practicing or teaching yoga classes, or unwinding on the sandy shores of Fenwick, Delaware. I love staying active and connecting with nature, and I believe that a happy life starts with finding the perfect home in the perfect location. Whether you're searching for a forever home, a vacation spot, or a profitable investment, I'm here to help you achieve your goals. So why wait? Contact me today and let's get started on this exciting journey together!
What clients are saying