Patterson-Schwartz Agent Profile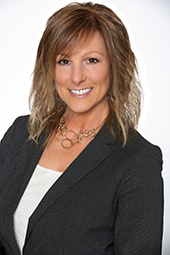 Debbie Pippin
Centrella Group

Hockessin Office
How Can Debbie Help You?

---
About Debbie Pippin
I am so grateful to do something I love!! I love real estate, but more specifically, I love people! I like the human emotional side of it. To see the look on someone's face when they know "this home is the one", to hear their voice when I say "your offer was accepted!" or "we have a great offer on your home" is very exciting and makes my job so rewarding.
Of course, not every transaction is smooth sailing, but I will get you through it. The experience I have with my team, Centrella Real Estate Group, and company, Patterson-Schwartz, is tremendous! This is why I chose Patterson-Schwartz; their name speaks for itself. All of this combined with my honesty, caring nature, and energy, know you'll be in good hands from start to finish.
I grew up in Chesapeake City, Maryland where the crabs are plentiful and sunsets on the water are priceless. I can tell you all the great places to visit if you haven't been. My background is in Graphic Design, which means I don't just see things as black and white... I see a lot of colors! And by colors, I mean lots of ideas — my creative mind allows me to offer you advice with options.
I'm married to a funny, amazing husband who enjoys an occasional Fornite game (yes, I said Fornite!). I have two kids, one a HS senior and one is a sophomore in college. I also have two rescue dogs, Coco and Chip. I probably should say I have four kids because of the dogs wanting my constant attention! I personally know the manager at our local pet store in Hockessin; I am in there so much – buying treats, toys, food, getting advice – you name it. If you're an animal lover like me, I'm sure we will have lots of stories to share!
When I'm not working, I enjoy my family, conversations with friends, a nice walk, a good book or movie, and anything artsy. I love to paint and draw and I wish I could carve out more time to do that – it's so relaxing to me! I hope you enjoyed reading and getting to know me. I would like a chance to get to know you and assist you in any of your real estate needs. Rest assured, I will help you stay on track to reach the goals you describe to me. I'll be your trusted adviser. Together, we will get you to your happy place!
What clients are saying about Centrella Group