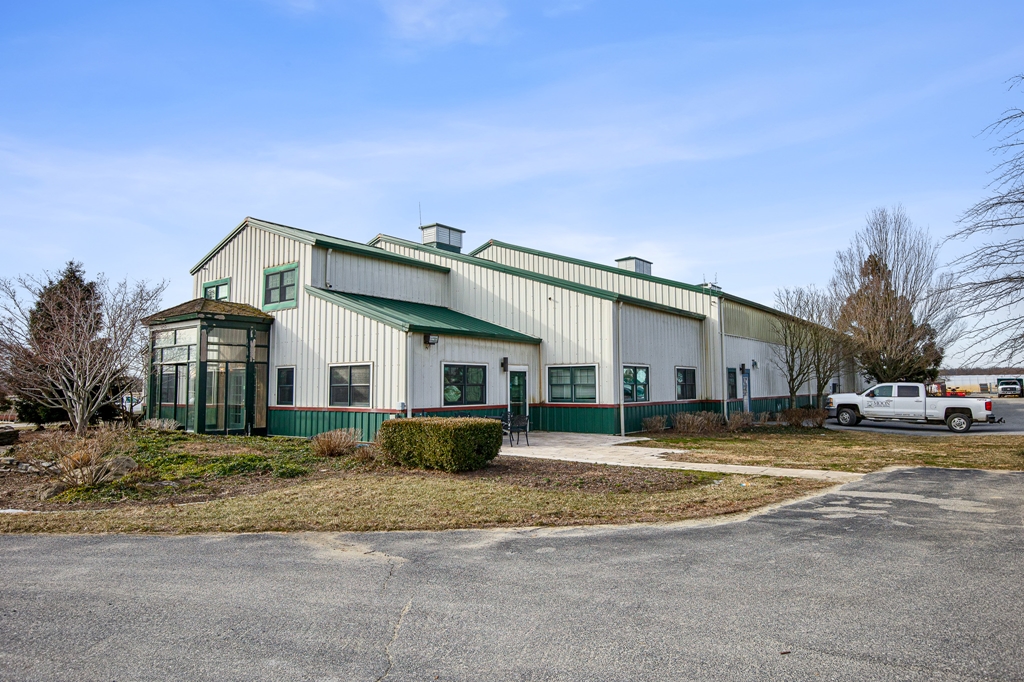 $14,000,000
536 acres located in North Eastern Maryland, very close to the Delaware State line. Servicing horticultural markets throughout the Midwest, New England, and the Mid Atlantic. The property is home to approximately 365 green houses, each 450 feet long. Additionally, the property can be purchased with an extensive potted operation, and hundreds of acres of tree plantings, from seedlings to 8-inch product. Five high-yield wells, and two ponds supply the operations' extensive irrigation system, serving approximately 485 acres of the total property area. The main building contains approximately 15,500 square feet of finished area, accommodating administrative offices, sales, accounting, and shop area. A portion of the property is adjacent to, and part of the layout protected Agricultural Preservation on Maryland's Eastern Shore. For those seeking to enter an ongoing business or those wishing to expand into different markets with an existing operation, this one-of-a-kind offering presents numerous opportunities.

Entire property is approximately 536.042 +/- acres and being more particularly described as follows:
Tax Parcel # 0802042436, 5.122 ACRES W/S OLD TELEGRAPH ROAD S/E OF ST. AUGUSTINE,
Tax Parcel # 0802042428, 72.796 ACRES 145 MOON ROAD W/S OLD TELEGRAPH ROAD,
Tax Parcel # 0802025973, 52.825 ACRES W/S OLD TELEGRAPH ROAD S/E OF ST AUGUSTINE,
Tax Parcel # 0802021811, 155.299 ACRES W/S OLD TELEGRAPH ROAD S/E OF CHESAPEAKE CITY, and
Tax Parcel # 0802021625, 250 ACRES 145 MOON ROAD E OF ST AUGUSTINE.

Property is being sold in 'AS IS' condition. Any inspections are for informational purposes only.