Paint Trends Not to Follow Anymore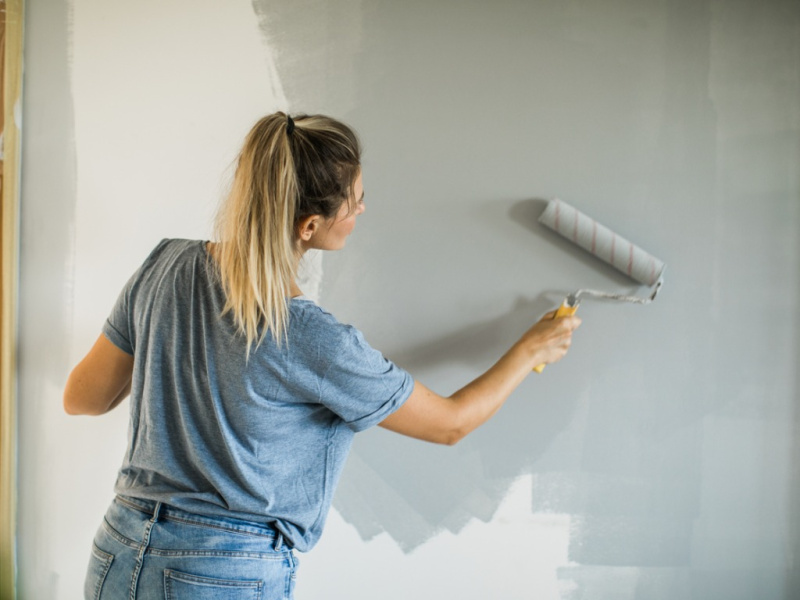 The color you choose to paint a room in your home is ultimately a matter of personal taste. But for those who like to stay current on interior-design trends, certain popular shades of recent years are now waning, according to Better Homes & Gardens. While these shades may no longer be at peak trend status, they will still fall into the classics category, so don't feel the need to go out and repaint every room.
Goodbye gray.
While shades of gray will never be out of style, their time at the top of the color trend charts has passed. Instead of reaching for gray when they want a neutral color, homeowners are opting for a bit of color, such as earthy pink, taupe, sage green or warm whites, according to color experts. For those continuing to lean toward gray tones, opt for warmer shades of "greigeFeb" as opposed to the cooler shades with blue tones.
Less light.
Interior color trends are moving away from light tones to darker ones, such as dark browns, blues and purples as homeowners look to create a rich, warm ambience. Don't be afraid to try these hues in a bedroom, den or office. They can also create a stand-out look in a dining room. As design experts say, these colors help reinforce the concept of home as sanctuary.
Move over pastels.
The soft, pale shades people gravitated to during the pandemic have given way to more saturated mid-tones that add depth and personality to a room. Instead of light blue, for example, expect to see medium blues in denim tones. Think not too dark, but lots of character.
Gone greens.
While green will be a perennially popular choice for home decor, this year's trending greens are in the teal family. Teals take on a magical quality in the home, showing their green side during the natural light of day and presenting as more of a moody blue in the evening hours. Some teals have gray undertones making them more of a neutral choice, while a dark teal is a great alternative to black, offering a touch of warmth and depth.
As designers explain, the current trend in bolder color choices is a way for homeowners to express confidence and personality—it's no longer about whether a room is too small or gets the wrong light. Go for color regardless.
Reprinted with permission from RISMedia. ©2023. All rights reserved.
---
Also in This Issue: