Thanksgiving Dinner Budgeting Tips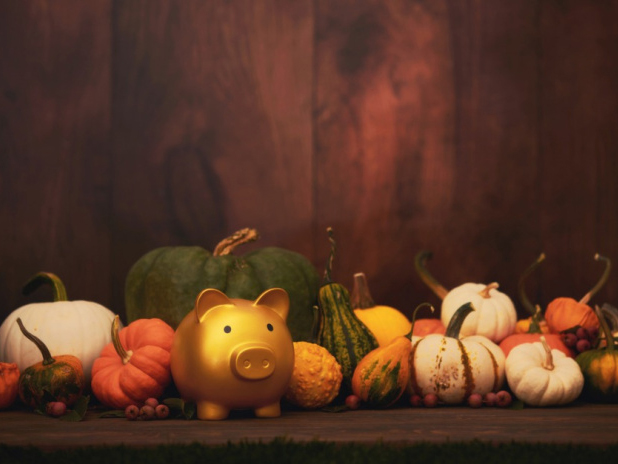 Thanksgiving can be the perfect holiday spent around delicious food with amazing family and friends. However, having such a food-focused holiday can make budgeting a little bit difficult. This is especially true if you are hosting for the first time, if you happen to be hosting more guests than usual, or if you're simply dealing with inflated grocery prices.
Whenever your obstacles may be, some tried and true tips can help make things giving dinner budget-friendly.
Plan Ahead
A simple but super essential part of the process is proper planning. Start by creating a list of all of the ingredients and supplies you will need and check off any items that you already have or can borrow from a friend. This will help you create a detailed shopping list and ensure you avoid last-minute impulse purchases.
Borrow Specialty Cooking Items
Many kitchens don't have the storage to contain all of the specialty cooking items that you might need for a more formal meal like Thanksgiving. Instead of running to the store, borrow from a friend or check if your local library has a kitchen section. Your local library may have a needed appliance or cookware, and you simply have to bring it back when you're done.
Opt for a Potluck
Chances are your friends and family won't want you too stressed to enjoy Thanksgiving dinner. Since Thanksgiving is all about gathering together, don't let the meal stand in the way of fun. If making the whole meal yourself is too stressful for your time or your budget, consider asking friends and family if they would bring an item of choice. You can assign items by category such as sides or desserts or allow everyone to bring whatever they choose. However you do it, everyone is sure to enjoy the variety of foods from a variety of chefs, and having everyone join in can make Thanksgiving even more special.
Keep Decor Simple
While a magazine-worthy tablescape may sound amazing, consider a simpler decor option for a budget-friendly dinner. Opt for DIY decor and centerpieces of fresh florals that you can find inexpensively. Keep everything simple and let the food be the star of the show. This ensures decor doesn't get too expensive and keeps cleanup easier.
Reprinted with permission from RISMedia. ©2023. All rights reserved.
---
Also in This Issue: