Patterson-Schwartz Agent Profile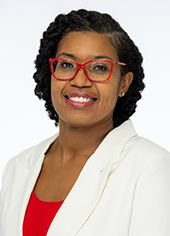 Kendra Brown

Newark Office
How Can Kendra Help You?

---
About Kendra Brown
I am a firm believer in the saying of "where there is a will, there is a way". As your real estate agent, my will is to work hard for you and do everything in my power to make a way.  With a professional background in assisting small businesses with financial services, business consultations and client coaching plus my accounting degree, you can count on me to provide sound advice. I come from generations of real estate professionals and I am looking forward to the opportunity to serve you! I have worked in the construction field and I have been an assistant property manager in the past. I pay close attention to detail and I am known for remaining calm under pressure.
When I'm not working, you can find me spending time with my family, gardening, dancing, singing or cooking. One thing you may find surprising about me is that I love to wash cars! I have fond memories of washing cars with my dad as a child. 
My ultimate passion in life is helping others to reach their goals, especially those buying a home for the first time. When my dedicated work ethic meets your will; the way is clear.  Call me today and let's reach your goals together! 
What clients are saying