Patterson-Schwartz Agent Profile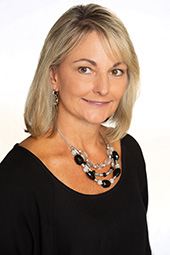 Dawn Bartz

Hockessin Office
How Can Dawn Help You?

---
About Dawn Bartz
Thank you for visiting my page!

Ever since I purchased my first home in 1985, I have been captivated by real estate. The memories of the thrill I experienced when the agent told me the offer was accepted and the joy I felt when she handed me the keys to my first home are still fresh in my mind. It was one of the happiest days of my life! However, it is not realistic for me to move every time I want to experience that excitement. Now, I strive to help others make the same kind of memories. My goal is to help each of my clients experience the same joy I felt back in '85.
I was born and raised in Wilmington, Delaware and have over 18 years of experience in the education field. I am well prepared to educate my clients to ensure they understand every step of the buying and selling process. Positive energy and a tireless work ethic help me to support my clients as they face the many challenges of buying and or selling a home, ultimately making the process easy and rewarding for all.
I am a mother of two adult children and a first-time grandmother. I know the importance of finding a house you can call home and a community where you can put down roots.
What clients are saying