Patterson-Schwartz Agent Profile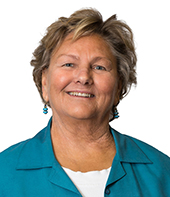 Celeste Beaupré

Rehoboth Beach Office
Languages:
Spanish,French
How Can Celeste Help You?

---
About Celeste Beaupré
Congratulations Celeste: A Five Star Professional Designation earned from 2016-2018
Celeste earned her real estate license in 2004 and began her career in Virginia and Florida before relocating over 5 years ago to what was once her long-time 2nd home in Rehoboth. Prior to her work in the real estate industry, Celeste built a professional background as a business and management consultant, spending the years after her retirement from AT&T assisting small business owners and non-profits with a focus on supporting community impact programs. She served on the Board of Directors for several companies and organizations and gained a reputation as a social entrepreneur, sharing her passion and experience to contribute to executive management, training, and operations development consulting as needed. She considers her corporate business experience a compliment to her real estate business, helping her quickly establish her success in both residential sales and real estate investment.
Celeste firmly believes in giving back and contributes a portion of her commissions to the Military Spouse Foundation. As a co-founder, board member, and prior service military spouse, Celeste supports the Military Spouse Foundation's mission to further aid in career and entrepreneur development for military spouses and their families.
Celeste is licensed in Delaware and specializes in residential, investment, and primary and secondary home sales. She can be reached on her cell phone at
703-772-6625
or via email at cbeaupre@psre.com.
What clients are saying