Patterson-Schwartz Agent Profile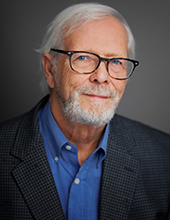 Tom Wheeler

Brandywine Office
How Can Tom Help You?

---
About Tom Wheeler
Tom is an Associate Broker serving New Castle County, Delaware, and Chester County, Pennsylvania, with an emphasis on North Wilmington, including homes for sale in the communities of the Ardens (Arden, Ardentown, and Ardencroft). Tom was raised in Chester County, Pennsylvania, and worked extensively in real estate there during the first 10 years of his career. Since 1983, Tom's full-time focus has been assisting his clients in Delaware and Pennsylvania.
Tom is actively involved in the Ardens community. He has been Treasurer of the Arden Craft Shop Museum, the Swim Gild, and the Arden Club. Tom has served on the Buzz Ware Community Center and a variety of Arden civic committees. He also served as Gildmaster of the Shakespeare Gild and Gildmaster of the Library Gild. Tom also serves as Vice President of the Arden Building & Loan Association.
Tom is married with three children (all cats) and lives in the Arden community.
What clients are saying